Pet Posse is able to provide Veterinary Transport Service, after receiving a generous donation in memory of Susan McCarthy, a kind, caring person and compassionate lover of animals. This donation helped us obtain and fully equip a vehicle for transporting sick or injured pets to their veterinarians in the Port Angeles, Sequim, and Forks communities.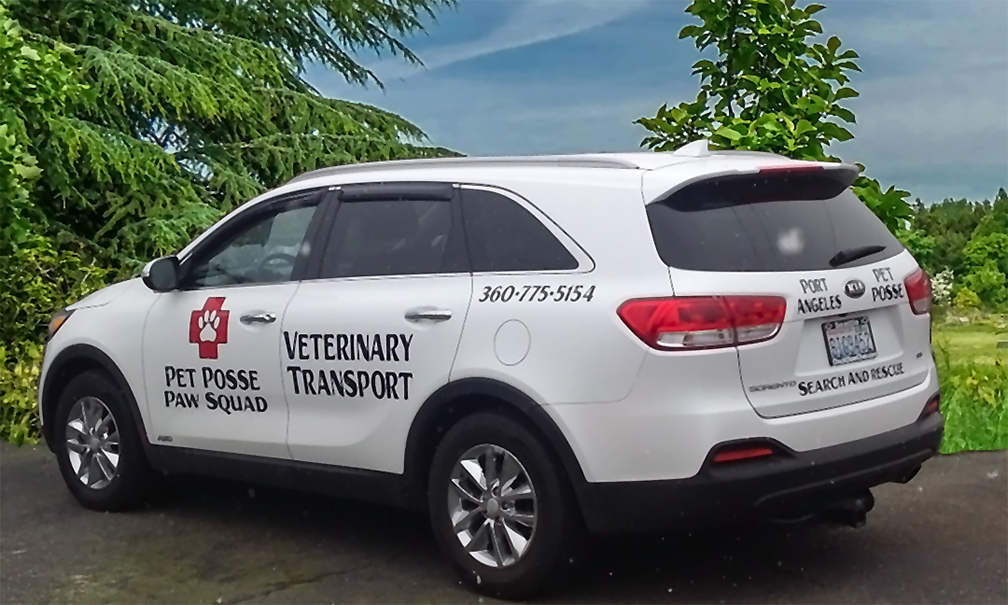 If an owner is unable to transport a pet for care, we will pick up the animal in distress for transportation to the veterinary of the pet owner's choice for treatment, as well as providing a return trip home. We can also transport pets to an emergency facility in Poulsbo or Silverdale.
An exception to our "no fee" policy: we will ask for a reasonable fee for the transport service to offset expenses for gas, medical supplies, insurance, etc.
We cannot guarantee our availability at all hours, but will attempt to be on call Monday through Friday during typical working hours, as well as on an emergency basis.